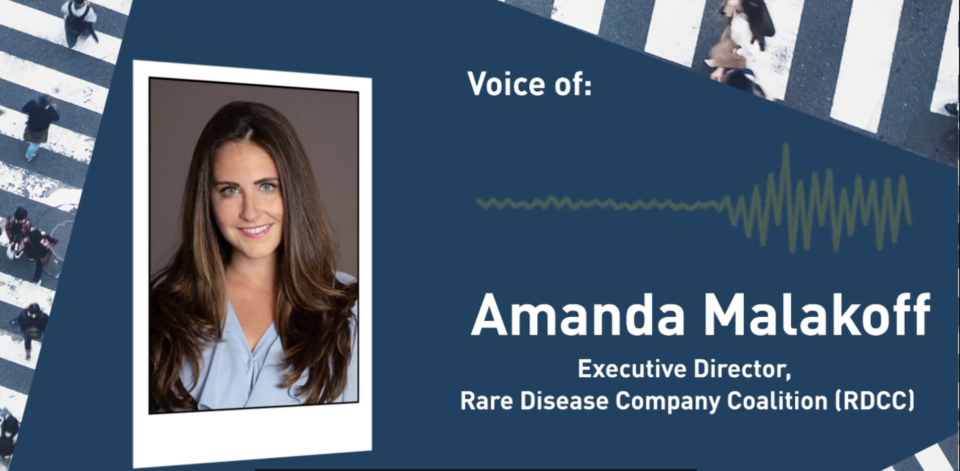 ---
Executive Director Amanda Malakoff and Lisa Feng, the Senior Director of Policy at Alexion, AstraZeneca Rare Disease (an RDCC member company) joined the Vital Health Podcast with Duane Schulthess for a discussion on the accelerated approval pathway for rare disease treatment development.
Recent proposed federal and state policies to restrict coverage and access to biomedical innovations approved through the FDA's accelerated approval pathway would harm patient access to rare disease treatments. Vital Transformation completed a comprehensive impact assessment of these proposed changes and what they could mean for patients currently lacking treatments and future innovations. According to this research, up to 66% of accelerated approval treatments could be at high-risk of not coming to market or being developed at all if the FDA's accelerated approval pathway were negatively impacted.
Listen below for the full discussion and click here for more information on why protection of the accelerated approval pathway for rare disease treatment is urgently needed.
Executive Director Amanda Malakoff joined the Global Genes RARE Cast Podcast for a discussion with Daniel Levine. In this podcast, Amanda covers a range of topics, including why the Coalition was formed, the current policy landscape for rare disease therapies, and our policy priorities for the year ahead grounded in the continued advancement of R&D for rare disease treatments so that patients can have the best access to the treatments they need.
Listen here: